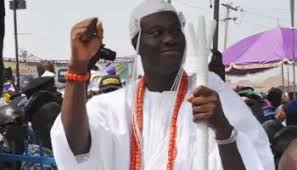 Ooni targets 100,000 jobs for youths in 24 months
Tamarauemi Ebimini
The Ooni of Ife, Oba Adeyeye Ogunwusi on Friday said he has started an effort to get 100,000 youths employed within the next two years to tackle the growing problem of unemployment in the country.
Speaking during the inauguration of the Ojaja More shopping mall in Ile-Ife, the monarch said the growing unemployment among youths calls for concern, urging various stakeholders to intervene with a view to reducing the scourge.
He added that each of the malls is expected to create 1000 direct and indirect jobs, saying in the next two years 100 such malls will be established across the country.
"This is a job creation for the Nigerian youths. OjajaMore simply means that people (consumers) can pay less and get more. It is a combination of royalty and retail to create a different shopping perspective starting from Ile-Ife The Source.
"The business is structured to allow personalized shopping to grow the retail business which is grossly underdeveloped in Nigeria due to reasons which include a proliferation of neighbourhood stores and unorganized markets among others.
On what Nigerians stand to benefit from patronizing the new outfit, the MD/CEO of OjajaMore, Mr. Benedict Orioye explained that high-powered technology will be deployed to ensure that customers are treated with respect and royalty as part of value for their money, beyond what is obtainable in similar outfits nationwide.