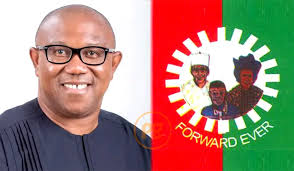 LP condemns attack on Peter Obi's supporters in Ebonyi
Tamarauemi Ebimini
The Labour Party has reacted angrily to the unprovoked attack on defenceless supporters of its Presidential candidate, Mr Peter Obi, by security personnel in Ebonyi State.
According to the party, "the All Progressives Congress-led administration should be conscious of the fact that no one has the monopoly of violence."
National Publicity Secretary of the LP, Comrade Arabambi Abayomi, said this in a statement in Abuja, on Saturday.
He noted that the APC by this action was deliberately and officially promoting and encouraging politics of violence in the Country. This, he said, is a great negative and primitive form of Governance.
The party said it was now evident that the administration has moved all Nigeria military hardware  from various armouries to some APC control states with clear instructions to reduce Labour Party members through officially sponsored  killing, banditry and murder
The party challenged the Inspector General of police to fish out the policemen involved in the attack and bring them to justice to demonstrate the neutrality of the force in the lead up to the 2023 general elections. It enjoined all party supporters to remain law abiding and obedient.